Our driving range is the largest in the area, and we use full flight range balls to truely simulate your swing results. It's the perfect place to practice, whether you're new at the game or a seasoned duffer. You'll occasionally find our teaching pros there with students, or you may decide to join our Wednesday group clinics.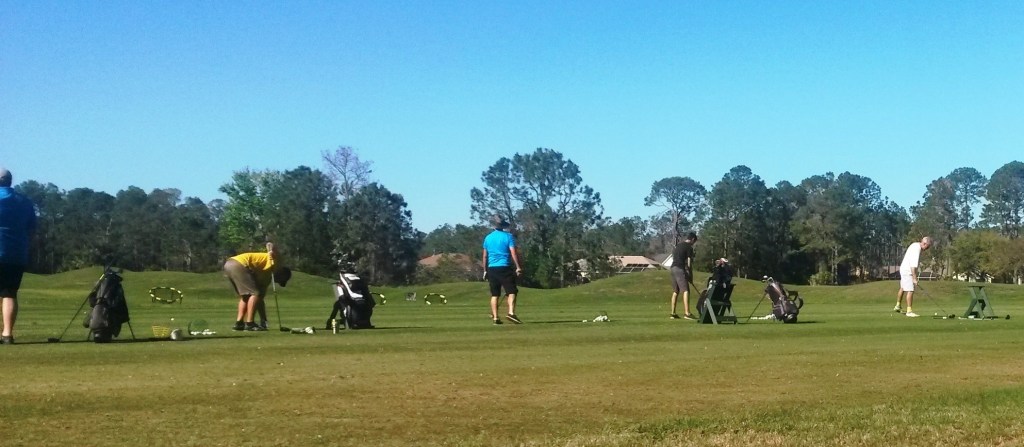 The range is open daily from 7:00 am until sunset, except Wednesdays when we're closed until 10:30 am for maintenance. Buckets of range balls come in 3 sizes, and must be purchased before the Pro Shop closes (see hours at right), but you are welcome to stay until sunset.
Small bucket – $4, approximately 25 balls
Medium bucket – $6, approximately 45 balls
Large bucket – $9, approximately 70 balls
Our BOGO special happens every day starting at 2:00 pm – buy a large bucket and get a small bucket FREE!